| | | |
| --- | --- | --- |
| | Gabrielle, Contessa de Berçon | |
---
This is the romantic, but sad story of the French Countess Gabriella Phillippe Coudron de Berçon, who eloped with a Danish soldier.
---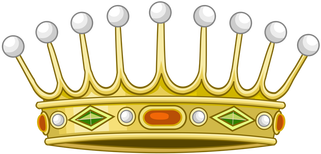 ---
Marie Gabrielle Philippe Coudron de Ber

ç

on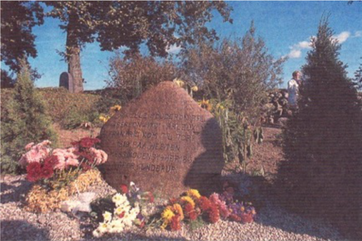 Born in Arleux, Nord, Nord-Pas-de-Calais, France, on September 29, 1793, Gabrielle lived a privileged life, the daughter of the Count de Berçon, Philippe Aubert Coudron.

She grew up during a tumultuous time in France. The French Revolution had been raging for 4 years, and would last until Gabrielle turned 6, in 1799. At the end of the revolution, France would never be the same. The ruling monarchy had been overthrown, and a new republic had been formed - soon to be seized by Napoléon Bonaparte, who became the dictator of France from 1804 to 1814, and again in 1815.

Anders Rasmussen was born on May 12, 1788 in Hansted, near Skanderborg in Denmark, the oldest son of a modestly wealthy farmer, the owner of the Egesholm farm near Egebjerg.

Anders enlisted in the Danish army, in the 6th musketeer company in the Funen regiment in 1810 until 1812, and was recalled to the Funen infantry regiment's 2nd battalion in 1813, with which he was deployed to France on November 20, 1815. He rode the horse "Mesing-Jens" (aka "Messingjens"), which was made famous by the Danish poet Steen Steensen Blicher in his "Æ Bindstouw".

In 1816, Anders and Mesing Jens had participated in the Napoleonic wars, but after the battle of Waterloo, Anders became part of the occupying force in France, and his company was privately housed in Arleux, where he met the love of his life, Gabrielle, Philippe's only daughter.

At first, Philippe was very friendly toward the Danish soldiers - that is, until the romance between his daughter and Anders was brought to his attention. He tried in vain to persuade Gabrielle that the romance was impossible, and finally tried to bribe Anders with a sum of money with which Anders might have bought 15 farms the size of his father's farm back in Denmark - but to no avail. Anders and Gabrielle were in love, and no amount of persuasion or monetary gain was to keep them apart.

The company chaplain, Nyholm, wed the couple on August 27, 1818, as the Danish soldiers were about to depart France to return to Denmark. Gabrielle was dressed up as a wounded soldier from a different company - her long red hair carefully tucked up under her hat - and was placed on Messingjens, hunched over, for the long journey to her new life and home in Denmark, with her newlywed husband.

In the spring of 1819, the regiment reached Fredericia, the southernmost military establishment in Denmark, and the company disbanded. Anders bought Messingjens, and the couple rode on to Anders' home, where he would present his bride to his father, Rasmus Andersen Vorbjerg.

Anders was proud to present his 24-year-old bride to Rasmus, but was met with a hostile attitude. The first words from Rasmus were:
"What was the dowry?"
When Anders told his father that there was no dowry, and that her father actually disowned her because she eloped, Rasmus replied:
"Then send her back."

Anders refused to let his beloved go, and in spite of the fact that it cost him his birthright - his father's farm - he turned his back and walked away, never to see his home or family again.

For a while, Anders worked land that was owned by the Horsens hospital, and after a few years, Anders purchased land from Erik Michelsen, the owner of Torp Søndergård. Here, Anders and Gabrielle built a modest home, and had 6 children: Kirsten, Karoline, Rasmus, Maren, Gabrielle, and Karen.

Anders' loyal fried, the horse Mesing Jens, died in 1826, and was buried under the old apple tree near the edge of the property.

​.... TO BE CONTINUED ....